Modern Communication
With the use of advanced technologies and individual solutions, the digital telephone service becomes not only the basic tool of work, but also the element highlighting the modern character and flexibility of the company. The IVR interactive voice menu with professional messages recorded in the studio, along with individual action scenarios provides a complete system. Communication gets even simpler and more comfortable when combined with national and international numbering. The customers calling from foreign numbers are automatically connected with a dedicated consultant or receive an individual voice scenario recorded in their language.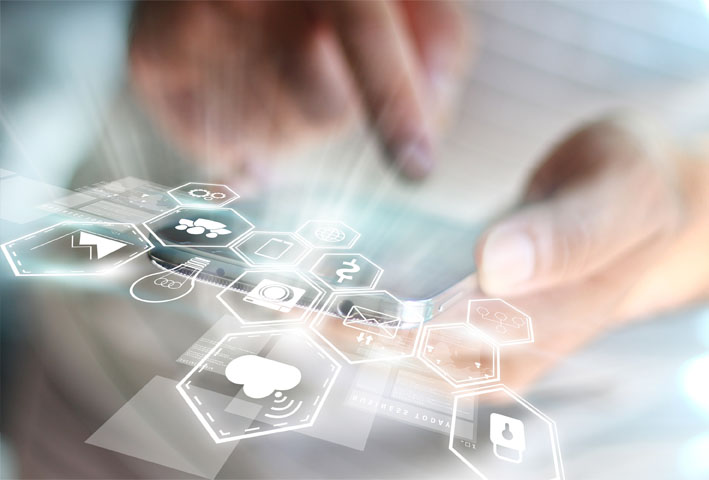 Mobile Telephony
We offer more than just stationary solutions to our customers. They are supplemented with digital mobile telephony. We individually adjust the tariff plan to your needs and select the number. You can also transfer your number from your current operator to us just during one working day. The number may be used in your smartphone, mobile phone or may be integrated with the telephone exchange and stationary numbers.
Numbering
If you select our services, you can transfer your existing number from your current operator, as well as select new numbers from the numbering areas in the whole country. We can also integrate a few branches of the company that are located in different numbering zones and manage the connections in line with the scenarios selected by the customer. The companies conducting or planning to conduct their business activity on foreign markets may decide to use the telecommunication system with an international number. Making the telephone number available to the customers from their country results in better contact with them and in enhanced business opportunities. Currently our offer includes international numbers from over 50 countries in the world.
Videoconference Systems
We offer comprehensive solutions of the leading manufacturers of videoconference systems. With our experience and technological possibilities, we are able to integrate the video systems with the stationary telephony and other customer resources. As a result, we get a complete system that offers even more possibilities. The use of video services becomes even simpler and more available. The ideal supplement to the videoconference and telecommunication systems are teleconference rooms. Apart from basic functionality of management from the phone level, the customers can also use a dedicated panel. That makes the use of teleconference systems still simpler and more efficient.
SMS Systems
We provide system solutions of sending text messages signed with alphanumeric name, start-up of systems with shortened numbers, and SMS Premium. We provide the option of integration with other systems servicing text messages.